Join us at the farm for food and fun. For the most updated list of events, see our Facebook page.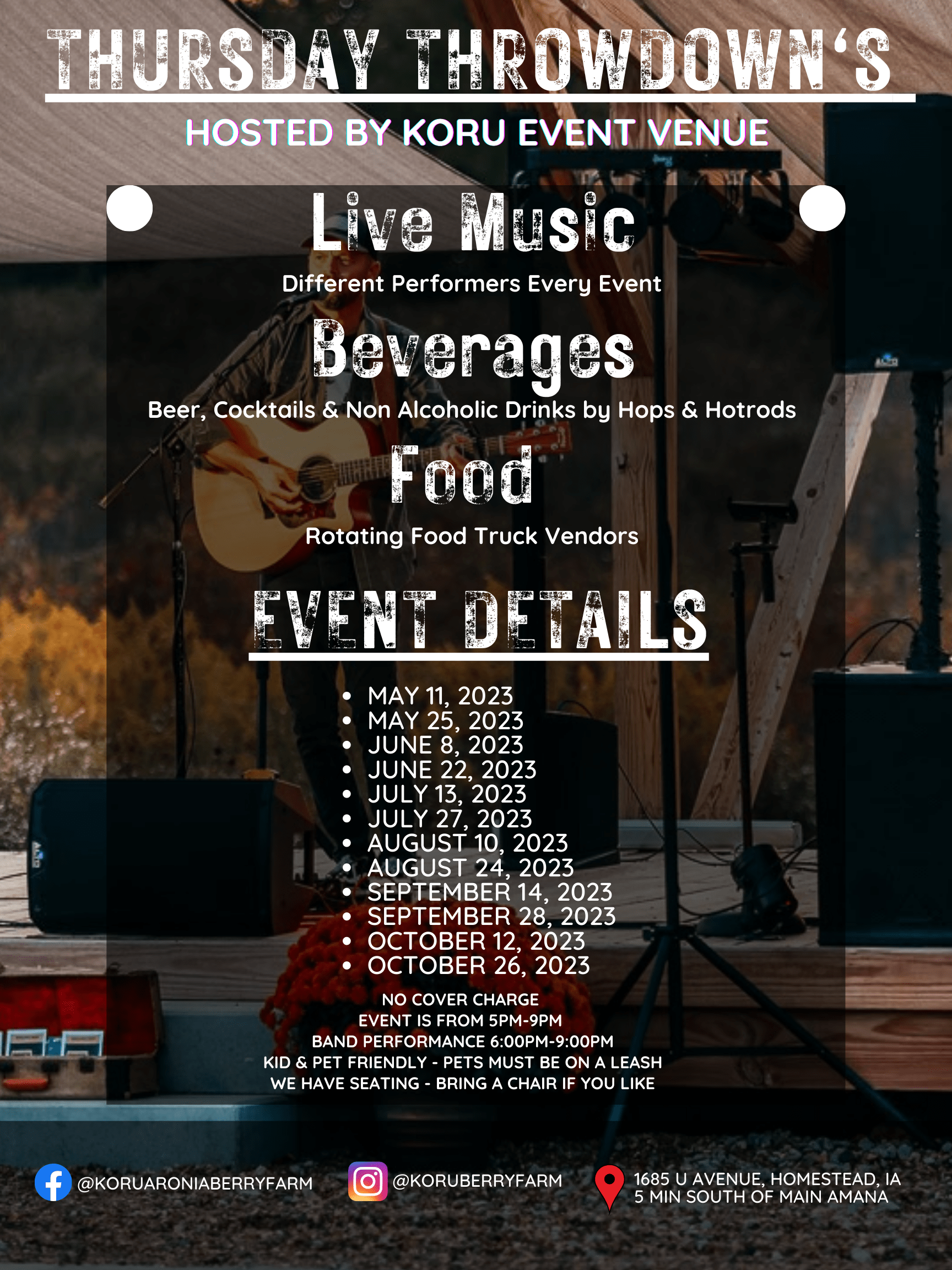 Thursdays May 11th - October 26th
Come join us for live outdoor music, beverages, food, guaranteed AMAZING views and a great time!
Live Music
Hops & Hotrods
Food Truck
Our friendly farm Animals
Kid Friendly
Check them all out on Facebook!
Bluegrass Under the Summer Sky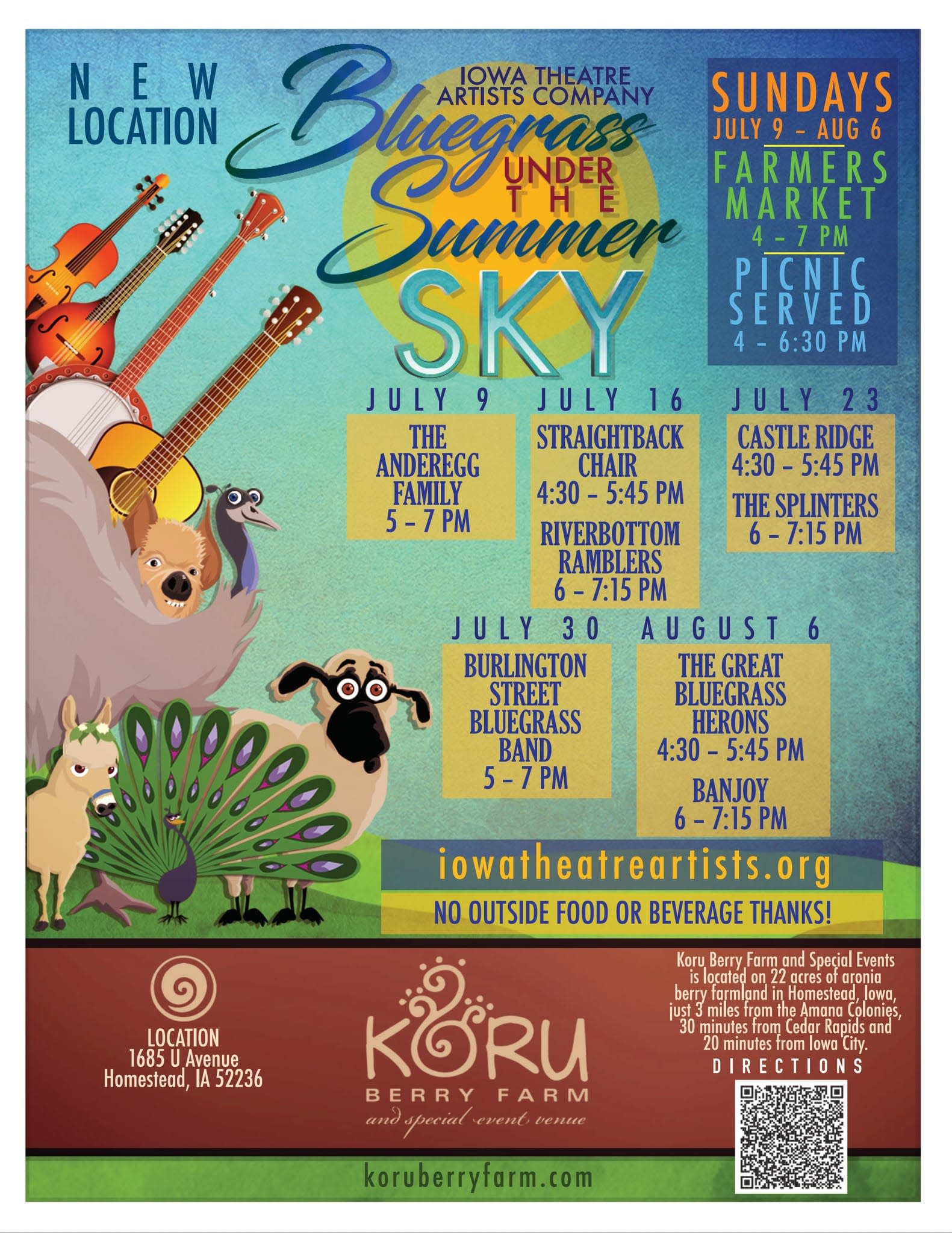 Sundays July 9th - August 6th
Join us this summer on SUNDAYS from 4-7 pm and enjoy great food, bluegrass music, and local vendors.
The Anderegg Family
Straightback Chair
Riverbottom Ramblers
Castle Ridge
The Splinters
Burlington Street Bluegrass Band
The Great Bluegrass Herons
Banjoy
Tops Off For Breast Cancer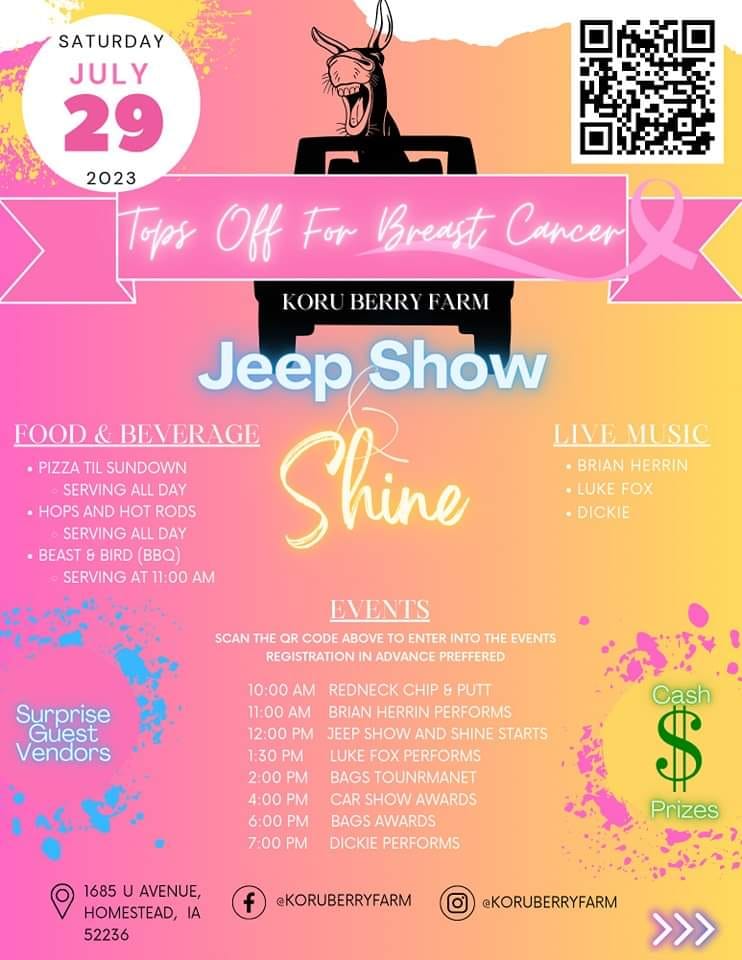 This Breast Cancer Fundraiser is near and dear to our hearts as Deda has been going through her breast cancer journey. It has inspired us to support families in need of financial aid during their treatment.
Tickets are for purchasing entry into tournaments but their is no cover charge for guests who don't want to do tournaments!
Live Musicians
Food by Pizza Til Sundown & Beast & Bird BBQ
Beverages by Hops & Hotrods
Cash Prizes: Jeep Show & Shine, Bags Tournament, Redneck Chip & Put
Never been to Koru, no problem! We are just 5 minutes south of Main Amana!